Far right parties were humiliated in yesterday's three Parliamentary by elections. With none of the more mainstream racial nationalist groups (Britain First or British Democrats) running, the field was left open to those outfits peddling the gamut of post pandemic conspiracy theories focussed on the World Economic Forum and issue such as ULEZ, "15 minute cities" and digital currency. The results were derisory.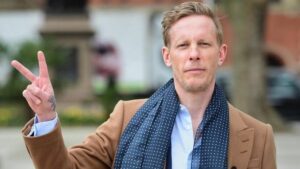 Laurence Fox, Reclaim
In the most significant election, in Uxbridge and South Ruislip, they were all swept aside when the Conservatives managed to transform a referendum on Boris Johnson's behaviour into a vote on Labour mayor Sadiq Khan's proposed Ultra Low Emission Zone expansion into West London. ULEZ had previously been the right-wing fringe's issue of choice in the election, but now voters opposed to paying a £12.50 daily levy to drive old polluting cars had a relatively respectable Tory option, and didn't have to side with groups like Laurence Fox's Reclaim or UKIP who claim ULEZ is the first step in establishing the infrastructure for imprisoning people in their own neighbourhoods.
Laurence Fox, the Reclaim candidate, came 4th with 714 votes (2.3%); UKIP, represented by Rebecca Jane came 14th with 61 votes (0.2%) beaten even by the deranged conspiracist Piers Corbyn (Let London Live) who came 11th with 101 votes (0.3%).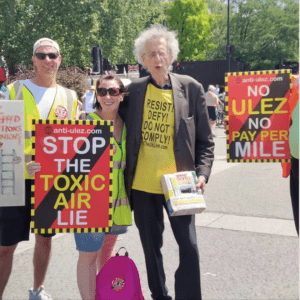 Piers Corbyn, Let London Live
Both were beaten by Count Binface.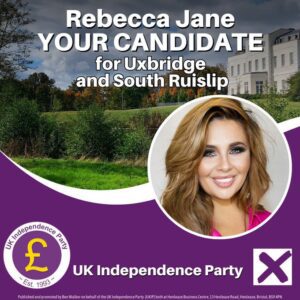 Rebecca Jane, clearly sensing which way the wind was blowing, tried to salvage something the day before the poll by tweeting that she didn't really expect people to vote for her, but they had to vote against Labour. Needless to say, after the result was announced with the Tories retaining the seat, she claimed this as a personal victory.
Laurence Fox's principal backer, Jeremy Hosking, who is reputed to have poured £5 million or more into Reclaim, must be wondering when he is going to get any sort of return on his investment.
In the Somerton and Frome by-election Reform UK (formerly the Brexit Party, led by Richard Tice) came 4th with 1,303 votes (3%) and UKIP came 7th with 275 votes. In Selby and Ainsty, Reform UK came 5th with 1,332 votes (3.7%) while David Kurten's Heritage Party came 10th with 162 votes (0.5% – 10 votes fewer than the Official Monster Raving Loony Party).
Reclaim and Reform had reached a non-aggression pact before the elections so did not stand against each other, an arrangement which excluded UKIP and infuriated Rebecca Jane who thought she had a clear run in Uxbridge till Fox tossed his hat into the ring.
The results are particularly disastrous for UKIP which is shedding members fast, a process which accelerated after it recently lifted its ban on fascists and nazis joining the party.