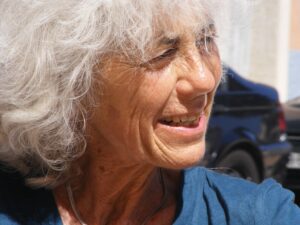 Barbara Cohen: Friend, supporter and contributor to Searchlight magazine 
Searchlight's team is devastated at the news that Barbara Cohen, a life-long fighter against inequality and injustice and a long-standing friend, supporter of and contributor to Searchlight, died suddenly last Thursday 8th June.
We send heartfelt condolences to Barbara's family and friends, and everyone who worked with her in so many different organisations over so many decades. Barbara's passing is a huge loss not just to those close to her, but to the whole movement to which she dedicated her entire life.
Barbara never quite retired, continuing to use her great depth of knowledge and attention to detail in her work as a discrimination law consultant. Barbara seemed to brim with energy and passion, and we are still in shock that she will not be there at the end of the phone or an email to advise us on the latest government legislation or White Paper.
We will continue her fight against discrimination.
Farewell, dearest Barbara.