First published in the Spring 2023 issue of Searchlight magazine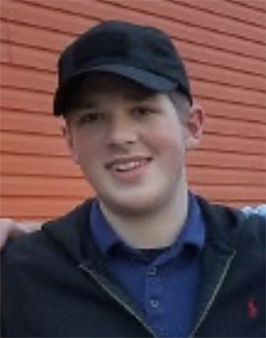 Melzer Planned a mass casualty attack on his own platoon
A former US soldier and member of a neo-nazi group has been jailed for 45 years for planning terrorist attacks. Ethan Phelan Melzer, also known as Etil Reggard, a 24-year old man from Kentucky, was sentenced in March for his part in a neo-nazi plot to murder US soldiers. His goal was to spark another war in the Middle East.
Melzer is a former US Army soldier and member of the supernatural, Satanic, neo-nazi group, the Order of Nine Angles (O9A), which incorporates elements of extremist groups such as white supremacists, neo-nazis and Jihadists. O9A has expressed admiration for both Adolf Hitler and Osama bin Laden.
O9A aims to dismantle existing societies and replace them with 'new tribal societies'. They believe that society has been corrupted by Judeo-Christian beliefs and should be destroyed and substituted by a fascist system based on social Darwinism and Satanism, a 'Satanic empire'.
In 2018, Melzer enlisted in the US Army and 'infiltrated its ranks as part of an insight role to further his goals as an O9A adherent,' according to US prosecutors.
As a member of the 173rd Airborne Brigade Combat Team, he was deployed to Italy in 2019 where he became further radicalised. While there, he subscribed to encrypted online forums, downloaded videos of jihadist attacks on the US military and consumed neo-nazi, far-right and other white supremacist propaganda.
On learning that he would be reassigned to a unit scheduled for deployment that would be guarding a military base in Turkey and after attending briefings about the transfer, Melzer began passing on classified and sensitive information to O9A members on a Telegram channel known as 'RapeWaffen Division'.
Melzer's goal was to try to provoke the USA into another foreign war, arguing that 'another 10-year war in the Middle East would definitely leave a mark'. He set about preparing plans for a mass casualty attack on his platoon.
He shared with fellow members of the O9A the location of the military base, the number of soldiers who would be guarding it and how they would be armed.
In May 2020, a confidential FBI source, who was a member of a O9A chat group on Telegram, alerted the authorities to his actions, following which he was taken into custody.
Melzer eventually pleaded guilty to charges of 'attempting to murder US service members, attempting to provide and providing material support to terrorists, and illegally transmitting national defense information, believing that it could be used to harm the United States'.
What is the Order of Nine Angles?
By Sam Ferris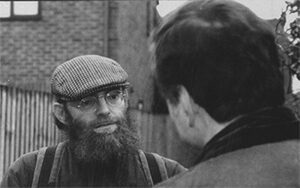 Dave Myatt, confronted by a BBC reporter
THE ORDER of the Nine Angles (O9A), with which Melzer was connected and conspired, is a secretive nazi-occult group with roots in the UK.
According to its own mythology, the group traces its lineage back to ancient Mesopotamia, where it claims to have originated as a pagan cult. In fact, it was founded in the early 1970s by veteran British nazi-satanist Dave Myatt (pictured above, when confronted by a BBC reporter).
Myatt began a long political odyssey in the late 1960s when he joined Colin Jordan's National Socialist Movement (NSM). From there he moved to the British Movement. Despite a purported 'search for truth' that has taken him to Christianity, Buddhism, radical Islam and Satanism, the national socialist component of his philosophy has never waned.
Myatt's early writings, heavily influenced by the works of Aleister Crowley and Friedrich Nietzsche, advocated a radical and sinister form of individualism. His philosophy centres around the idea that individuals should seek to overcome their limitations and embrace their inner darkness to achieve a higher state of being. This philosophy would later form the basis of O9A teachings.
The O9A is often described as a 'left-hand path' organisation, which means it embraces taboo and antinomian practices often seen as morally repugnant by mainstream society. The group has written approvingly of human sacrifice, paedophilia, and terrorism.
Possibly Myatt's most notorious claim to fame was to have been one of the main influences on the London nazi nail bomber, David Copeland, who murdered three people and injured dozens in his 1999 bomb attacks on Brixton, Brick Lane and the Admiral Duncan pub in Soho. Only three months before the first bomb, Copeland had joined the NSM, founded by Myatt, Tony Williams and former Combat 18 leader, Steve Sargent.
In Copeland's flat were found tracts by Myatt calling for race war: 'This means creating tension and terror within ethnic communities and damaging their homes by firebombs and explosive devices. Part of this involves attacking individuals (and killing some of them).' And it was NSM literature that provided Copeland with the web address to find his bomb-making instructions.