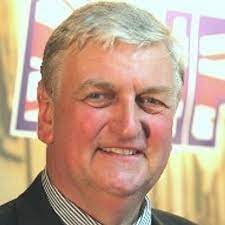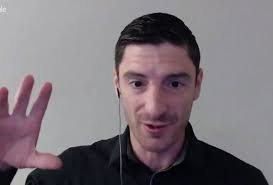 Andrew Brons, British Democrats                Mark Collett, Patriotic Alternative
The 2023 local elections were a disaster for the entire spectrum of Britain's far right. The last remaining openly fascist councillor, Julian Leppert lost his seat, and votes for other high-profile extremist candidates were down on last year. Even the populist right-wingers of Reform UK and other Brexit campaigners achieved little support at the ballot box.
From an anti-fascist perspective, the short-term danger is no longer that councillors from a modern equivalent of the BNP will be elected. Today's realistic danger is one or more of the following:
1.Far right candidates will attempt to be elected by stealth, either by infiltrating a more mainstream party or by standing as independents. This approach was tried by several National Front activists after the NF fragmented at the end of the 1970s. Searchlight played a leading role in exposing far right infiltration of the Tory party, including the parliamentary candidature of ex-NF organiser Tom Finnegan in a winnable seat.
2.This year's election disasters will shock Britain's bitterly divided far right into reorganising itself under more credible and effective leadership. It took a decade after the 1979 general election for the BNP to rise from the wreck of the NF. Given modern social media, political transformations could happen much more rapidly in the 2020s. What once took ten years could now be achieved in less than two.
3. A generation of racists and fascists who lose faith in the ballot box might turn to violence, whether in confrontational street demos or terrorism. The UK has already experienced its first officially-banned nazi terrorist group with National Action and its many offshoots. Irresponsible behaviour by social media companies could facilitate more groups of this kind.
Before this year's elections Searchlight identified two council wards as the main far right targets. In Epping Forest's Waltham Abbey Paternoster, Julian Leppert was attempting to be re-elected, a year after jumping ship to the British Democrats.
Leppert was the BNP's London mayoral candidate in 2004, and BNP councillor for Hainault, Redbridge, from 2006 to 2010. Nine years after losing Hainault, he won this Epping Forest seat with 321 votes (40.7%) in 2019 as part of the For Britain party. This was an alliance of an Islamophobic section of UKIP, led by former UKIP leadership candidate Anne Marie Waters, and a mainly Essex and Kent based faction of the BNP who split from Nick Griffin.
The latter group was led by Eddy Butler, whose fascist activism dates back to the early 1980s NF. Leppert's ward was once safe Tory, but an active BNP branch run by Butler managed to take 33.5% in 2007, and UKIP gained the seat in 2014, but collapsed to 8% in 2018.
It wasn't surprising that Butler identified Waltham Abbey Paternoster and some other Epping Forest wards as targets. Leppert's failure this year, finishing in third place with 25%, is especially significant because he had no opposition from other right-wing parties. Turnout fell to 22%, and unlike some past years there was no great rallying of the right-wing vote behind the Tories, who only just defeated Labour in Leppert's ward.
It would be tempting for anti-fascists to hope that this and other results on May 4th showed that most British voters reject the Tories' divisive dog-whistle policies as well as Leppert's overt racism. But far right analysts are already pinning their hopes on that very low turnout, believing they still have a chance to energise disillusioned voters.
The other main fascist target at this year's election was Walkden North, Salford, where Ashlea Simon of Britain First was trying to build on her 508 votes (21.6%) last year in a traditionally safe Labour area. This year Simon's vote fell to 405 (18.2%), and the decline could not entirely be blamed on the intervention of Reform UK, who took 3% after not standing here last year.
As with Leppert's failed campaign in Epping Forest, Simon and her fellow Islamophobes in Britain First failed to turn out even those voters disillusioned with party politics. Turnout in Walkden North was 23.6%.
Simon's partner Paul Golding, who was a paid BNP official during the Griffin years in the early 2000s, sees Britain First as a cash cow, but this year's results will not convince his donors to continue subsidising his failing party. Britain First had only eight candidates across the whole of England. Apart from Simon's vote in Salford, their votes ranged from 3.6% to 15%.
Leppert's colleagues in the British Democrats suffered even heavier defeats. They had only five candidates in total, and aside from Leppert their highest vote was 5.1% for party leader James Lewthwaite in Bradford's Wyke ward. Lewthwaite was a BNP councillor here in the 2000s, and as recently as 2019 he was runner-up with 24.5%.
The lowest British Democrat vote was 1.9% for David Haslett in Saffron, Leicester. Haslett's campaign was backed by local members of the troubled neo-nazi group Patriotic Alternative. His ward had some right-wing potential, having given UKIP 16.1% in 2015, and this year Haslett had no competition from any other party to the right of the Tories, which underlines the scale of another fascist failure.
According to Searchlight's sources, during the next few months there will be discussions over a possible merger of PA and the British Democrats, though several BDP leaders are suspicious of PA leader Mark Collett's autocratic character. One of BDP leaders is veteran nazi Andrew Brons, whose pedigree goes back to Colin Jordan's National Socialist Movement in the 1960s. There will inevitably be disputes over any merged party's constitution and these could sink the project before it's launched.
Several tiny parties have pursued their own versions of racism, Islamophobia and/or neo-nazism. These usually involve ex-members of the BNP, including Andrew Emerson's one-man-band Patria party in Chichester, where he took 6.4%. Emerson might see this as progress, having taken only 3.6% four years ago in a different Chichester ward, but no-one is expecting other British fascists to flock to join Emerson's party.
Three candidates stood this year from the National Housing Party. which is the latest attempt to turn the English Defence League street mob into a political force. Their activists include former Merseyside BNP activists Gary Bergin and Paul Rimmer, known for his conspiracist raving on social media.
Bergin moved to the NHP when Anne Marie Waters closed down the For Britain Movement, but he achieved only 4.1% in Wirral's Claughton ward. Other NHP candidates were eccentric anti-Muslim ranters Callum Leat in Dodington, South Gloucestershire (10.3%), and John Lawrence in the old BNP stronghold of Hollinwood, Oldham (7.6%, down from 10.1% last year).
This year several far right candidates (including the NHP campaigns) hoped to benefit from multi-vacancy elections where councils were elected en bloc, but they totally failed to exploit these opportunities. In several council areas where the BNP or smaller fascist parties won council seats during the 2000s, such as Stoke, Burnley and Blackburn, there was no far right presence at all this year.
The National Front is barely alive, following the deaths of its last two credible veterans, Richard Edmonds in 2020 and Michael Easter in 2022. This year there was only one NF council candidate, Tim Knowles in Amber Valley, who took only 40 votes (1.8%).
As part of the split between Patriotic Alternative and the new Homeland Party, former PA activists in the East Midlands who are now with Homeland supported an independent candidate, David Hyden in Cannock, but his result was no better than more openly fascist candidates elsewhere. Hyden won just 81 votes (5.7%).
Among an older generation of former NF and BNP members, two perennial candidates again stood as independents: Graham Partner with 15.9% in Hermitage ward, NW Leicestershire, and Gary Butler with 7% in Shepway North, Maidstone.
On 25th May PA activists in Yorkshire who have stayed loyal to the Collett regime will be supporting Scarborough nazi Tim Thorne in a county council by-election for Eastfield, North Yorkshire.
As part of desperate propaganda responding to their former friends who have defected to Homeland, PA leaders posted on social media during the last week of this year's election campaign, claiming to have backed friendly candidates from several different parties, including the nominally non-racist English Democrats. Just as he did when welcoming ex-BNP nazis such as Eddy Butler and Chris Beverley ten years ago, English Democrat leader Robin Tilbrook was happy to accept support from PA, but he took only 34 votes (10.3%) in Shelley ward, Epping Forest. His fellow EDs' results were even worse, even though the party had only five candidates nationwide, ranging from 2.9% to 7%.
The biggest danger for anti-fascists right now is complacency. We must remember that there are active nazis such as Mark Collett, and even older allies such as Andrew Brons, whose commitment to the politics of hate dates back decades and includes both overt and covert national socialism.
Far right ex-Tories who had pinned their hopes on Brexit will not all give up on politics. Some are likely to be attracted to any fascist party that recovers the credibility that the BNP had in the 2000s. Several far-right strategists, even while they lick their own wounds, are already celebrating the imminent collapse of Reform UK, UKIP, and other pro-Brexit parties.
Aside from six Reform UK councillors re-elected in Derby, the entire UKIP wing of politics performed very badly in this year's elections, in several cases even worse than outright fascists.
A handful of ex-BNP members are already active in some of these UKIP splinters, including 80-year-old Oldham businessman Colin Burrows, who stood in Royton as one of a slate of three Alliance for Democracy and Freedom candidates, obtaining 9.5%. Royton seems to be one of the ADF's very few functioning branches. They had only 22 candidates nationwide.
Old BNP members like Burrows are worth monitoring during the next few months, as the many factions and fragments of the British far right attempt to reorganise themselves.
—————
Only nine far right candidates/slates polled over 10% in this year's local elections:
Julian Leppert (British Democrats), Waltham Abbey Paternoster, Epping Forest, 25.2%
Ashlea Simon (Britain First), Walkden North, Salford, 18.2%
Graham Partner (Independent), Hermitage, NW Leicestershire, 15.9%
Philp Green & Anne Townsend (Britain First), Bideford South, Torridge, 15.0%
Paul Harding (Britain First), Hockley & Ashingdon, Rochford, 13.1%
Nick Lambert (Britain First), Ballard, New Forest, 12.6%
Callum Leat (National Housing Party), Dodington, South Gloucestershire, 10.3%
Robin Tilbrook (English Democrats), Shelley, Epping Forest, 10.3%
Nick Scanlon (Britain First), Darenth, Dartford, 10.2%