In the first conviction of its kind against white supremacists, many of the group's leaders were found guilty of seditious conspiracy. These verdicts will certainly lose the group its lawful kudos, suggests Leonard Zeskind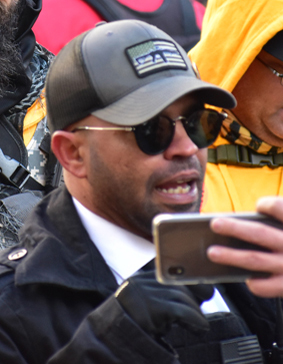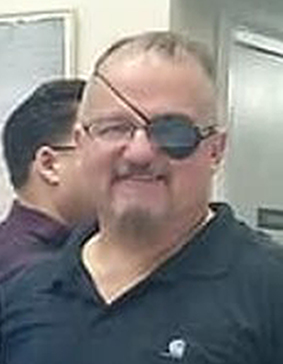 Proud Boy: EnriqueTarrio         Oath Keeper: Stewart Rhodes
Photo: Anthony Crider
More than two years after a Trump-inspired mob invaded Capitol Hill to stop the peaceful transfer of the presidency to the duly elected Democrat Joe Biden, the legal proceedings are just now drawing to a close. On 6 January 2021, under the patently false banner of 'Stop the Steal,' several thousand Make America Great Again nationalists listened in the park to a speech by outgoing President Donald Trump, marched over to Capitol Hill, and then literally broke into Congress, many wielding guns and other weapons.
To date, 948 individuals have been arrested on 'obstruction of Congress' and other charges. Some claimed to be motivated by God, others pleaded guilty and genuinely repented. Yet others have not yet reached court. The Republican Party too has more than its fair share of people who continue to claim the presidential election was stolen.
The leaderships of both the Oath Keepers and the Proud Boys have been charged with seditious conspiracy for their role in leading the mob on the ground. The trials of 11 Oath Keepers were broken into two groups, for the convenience of the overwhelmed federal courts. The trial of five Proud Boys is continuing as Searchlight goes to press.
The seditious conspiracy trial against the first group of Oath Keepers ended in a mixed decision: the Justice Department won two counts of guilty for seditious conspiracy against Oath Keepers boss Stewart Rhodes and his Florida state chapter captain Kelly Meggs. Found not guilty of these charges were Oath Keepers Kenneth Harrelson, Jessica Watkins and Thomas Caldwell.
All five were, however, found guilty of 'obstructing an official proceeding'. But just Watkins, from Ohio, and Meggs were convicted of 'conspiracy to obstruct an official proceeding'. Meggs, Harrelson and Watkins were also found guilty of conspiracy to prevent an officer from discharging any duties. Only Watkins was found guilty of civil disorder, and aiding and abetting. The other four were found guilty of tampering with documents.
In the second trial, four of the six defendants were convicted of seditious conspiracy. These were Roberto Minuta, an Oath Keeper from New Jersey, Joseph Hackett, an Oath Keeper recruiter from Florida, David Moerschel also from Florida, and Edward Vallejo, an Arizonan who was a member of a 'quick response team', who had stayed in a Virginia hotel during the Capitol riot. All four were also convicted of 'obstructing Congress'. The remaining two, Brian Ulrich from Georgia and Joshua James from Alabama, pleaded guilty to seditious conspiracy charges in April 2022.
No one has been sentenced yet, but all are likely to face significant jail time. This was the first time ever that the Justice Department won a jury case against far-right white supremacists for seditious conspiracy.
A third group of eight Oath Keepers is scheduled to go to trial in February, but in their cases the charges do not include seditious conspiracy.
Bridging role
The Oath Keepers made its mark by recruiting those with law enforcement or military experience. It was incorporated in March 2009, soon after President Obama took office. Although the group conducted militia-like paramilitary training sessions, it served mainly as a bridge between militias and other organisations on the far right. In particular, in those founding years, it tied the newly minted Tea Party with others on the far right.
The chain of command led to Rhodes at the top. It had a board of directors, which included Richard Mack, the one-time Arizona sheriff who now spends his time spreading Posse Comitatus – like hornswoggle wrapped in a Constitution-like blanket. The Oath Keepers grew to include 38,000 members, according to the organisation known as the Distributed Denial of Secrets (DDoS), which collected data from the group's various social media platforms.
In addition to burrowing itself deep into mainstream institutions, it spread its wings over much of the gun rights and militia universe. The National Rifle Association (NRA) added an Oath Keepers' member, Donald Bradway, to its board of directors in August 2021. Indeed, 70 Oath Keepers' members are NRA-certified firearms instructors, according to Rolling Stone magazine. The Anti-Defamation League (ADL) found that there were 373 Oath Keepers active in law enforcement, 117 who were active military members and 81 who were public officials or running for office in 2020.
What will happen to these individuals? A few may decide their self-possessed conservatism has led them into an outfit whose leadership was anything but lawful and wanted change, not conservation. More might go over to organisations such as the Constitutional Sheriffs and Police Officers Association, in an attempt to maintain the façade of constitutional obligation. Others might go to one of the many explicitly white nationalist shops. The end result will likely be a growth and further radicalisation of the white world.
The combination of these four trials, plus the arrest of more than 900 individuals from the 6 January 2021 attack are having an impact on the far-right movement. Unlike the men and women of the Militia of Montana in the 1990s, they did not ostensibly join an alternative universe where there was no Fourteenth Amendment, and everyone understood that the Confederacy had been right. Oath Keepers members joined an organisation with definable ties to the mainstream. It was a logical next step for them to follow Trump wherever he led. Without Trump, the Oath Keepers may have stayed afloat, but the organisation would not have gone anywhere.
Now the Oath Keepers, and the many who grew up on the far-right flank of respectability, will have a greatly damaged veneer, with an unelectable presidential candidate and seditious conspiracy hung around its neck. These individuals will not disappear – they will continue to grow as more average white people believe their time of dominance has passed.
Past failures
During the Second World War, the Justice Department went after Nazi sympathisers and isolationists. But the sedition charges were dropped in 1943. The next year, with a badly constructed Smith Act that did not require any overt acts for conviction, 30 people were charged with seditious conspiracy. First the Roosevelt and then the Truman Administration let all the charges drop. No Nazi was ever convicted.
In 1988, the Reagan Justice Department tried again. It rounded up 14 white supremacists from among the violent edge of the movement. The all-white jury was picked with less care than the judge would have taken in bringing to trial an interstate auto theft ring. The US Attorney paraded a group of broken down white supremacists as witnesses. James Ellison told how he had been appointed 'King James' of the Ozarks. Glenn Miller, once head of the North Carolina-based White Patriot Party, was useless.
All 14 white supremacists were found not guilty. One of the jurors soon married one of the former defendants. A second juror expressed agreement with some of the defendants' actions. A third told journalists she admired one of the defendants on trial. Ellison went to live at an Identity camp in Oklahoma. And, in 2014, Miller murdered three non-Jewish people while shooting up Jewish community sites in the Kansas City area. He died in prison in 2021.
Proud Boys on trial
On 19 December 2022, a trial for Proud Boys members Enrique Tarrio, Ethan Nordean, Joseph Biggs, Zachary Rehl and Dominic Pezzola began in Washington, DC. It took 10 days to seat a jury, indicating that there are few people in the area who have not made up their minds about this organisation. The trial has also been harder fought than those of any of the Oath Keepers.
The Proud Boys were formed in 2016 and have grown quickly, an all male fight club that describes itself as 'Western Chauvinist'. In practice, they are white supremacist. They added dozens of chapters after the riot on 6 January 2021, and have broken away from former President Trump. They have been in dozens of public fights from Portland Oregon to New York City, and almost everywhere in between. The organisation has already made changes to its structure to allow it to survive federal prosecution – it is likely the Proud Boys will continue to operate, whatever the trial outcome. However, without the Cuban-American Tarrio at the helm, if he is convicted, the outfit is likely to grow more white nationalist.
The far right, led by explicitly white nationalist organisations and individuals, has continued to grow. For example, at the time of the Oath Keepers' verdict, Nick Fuentes, a white nationalist known for his leadership of the America First Political Action Conference, created a Twitter account. Within less than a day, before he was shut down, he had 130,000 followers .
It will take more than the courts to curb this movement: it will take all of us.