Police in the canton of St Gallen are under fire for allowing a music festival for right-wing extremists to take place on Saturday night, The Local ch writes.
More than 5,000 people turned out to the festival in the usually tranquil commune of Unterwasser in eastern Switzerland for what is thought to be the largest ever gathering of the extreme right on Swiss soil, Swiss media reported.
Bands known for their far-right views were on the bill, including several German groups and Bern-based Amok, who have previously been convicted of racial discrimination and incitement to violence.
"We can't confirm that it was a neo-Nazi concert because we weren't able to check everybody there, but we can confirm that it was a concert by the extreme right," police spokesman Gian Rezzoli told the Tribune de Genève.
Questions are now being asked as to how this was allowed to be staged in Switzerland.
According to the Tages Anzeiger, the Swiss federal intelligence service warned St Gallen police that such a festival would be taking place somewhere in the area, but the exact location and time were unknown.
"We received indications that the concert would be held in southern Germany," Rezzoli told the paper, saying they only discovered it would be in Switzerland at 3pm on Saturday.
By then it was "too late to cancel it" Rezzoli told the Tribune, partly justifying their decision not to put a stop to it by saying it was a private event.
Rezzoli added that nothing occurred during the festival that required the police to intervene.
Everything was organized in an "exemplary" fashion, from the parking of vehicles to the cleaning of the festival site after it was over, news agencies quoted him as saying.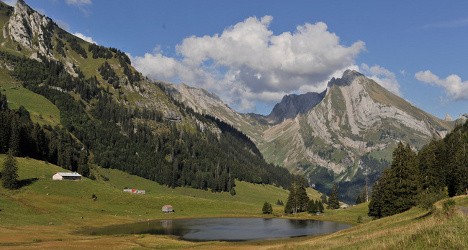 The festival's organizers did have a permit from Unterwasser commune, but had given false information about the nature of the event in order to obtain it.
Furious, the mayor of the commune, Rolf Züllig, is now considering lodging a complaint against them, said the Tribune.
Communal authorities also intend to analyze the lyrics of the songs played at the festival to determine if they broke anti-racism laws.
Politicians expressed their anger at the concert,  stressing that such an event shouldn't ever occur again.
One mocked the authorities on Twitter, saying: "A concert with 6,000 neo-Nazis! Intelligence was probably busy monitoring the 12 burqas in the country".
Switzerland should work in collaboration with Germany to combat such events, MP Beat Flach told 20 Minuten.
"We must clearly say: we don't want neo-Nazis here".
Credit: The Local ch