A far-right nationalist group that links itself to One Nation leader Pauline Hanson stormed a church service on Sunday dressed in Muslim-style attire and chanting anti-Islamic slogans, leaving some members of the congregation "deeply traumatised", The Sidney Morning Herald reported on 15 August 2016.
The incident, on the NSW Central Coast, reflects the emboldened attitudes of anti-Islamic groups following the political resurgence of One Nation.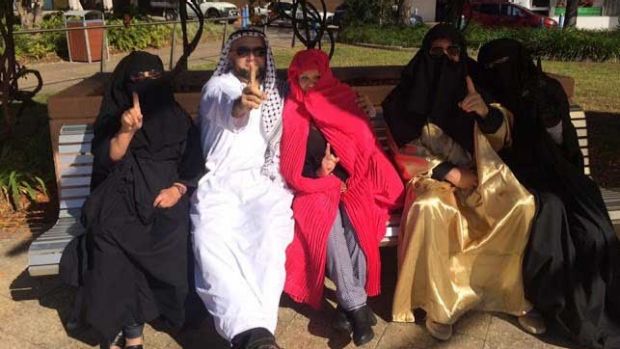 Read the full article and watch the video here.